CELEBRATE YOUR CREATIVE CHILDS BIRTHDAY WITH US AT STITCHERY!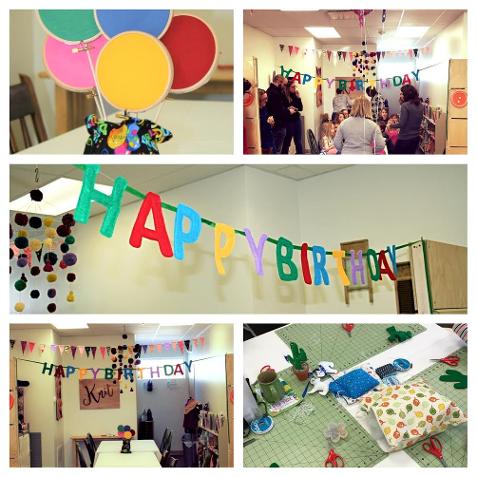 An inspiring space perfectly sized for a party
and all you need to bring is the cake!
Saturdays or Sundays, 1-3pm or 2-4pm
Party Themes:
Hand Sewing with Felt, ages 5-9
Machine Sewing, ages 9-13
Embroidery, ages 9-13
Wooly Crafts, ages 6-8 & 9-13
Invite up to 15 children (including the birthday child)
2 hour party with 1.5 hour sewing/crafting lesson
What we do:
Paper serving products and party decorations are provided
15 pre-printed party invitations and envelopes
Goodie bags provided—the activity is the party favor
Your child goes home with a special gift from us
$225
Contact us about your celebration using the form below.